DLAXN: Can you tell us a little bit about yourself and your lacrosse career? What do you do for a living and why does lacrosse mean so much to you?
Glenn Humphreys: I'm an engineer and manager within the family business, we do specialist mechanical and electrical works. Lacrosse has always been part of my life, my father and 2 uncles played (my old man and one uncle still play!) So i had a stick in my crib.
As a junior my club had a single boys team and i was the youngest by some margin, playing with and against older kids is in part what i credit to my success. I played lacrosse almost my whole career at Rochdale Lacrosse Club which is in the North of England outside Manchester. I got my first chance at international lacrosse in a U21 game against Scotland sometime around 2004 I think, that was enough to push me to get better and make the senior squad. In 2006/7 i was invited to train with the seniors and then was part of the squad for around 11 years. 3 golds at the european championships and I played in the world's Denver in 2014.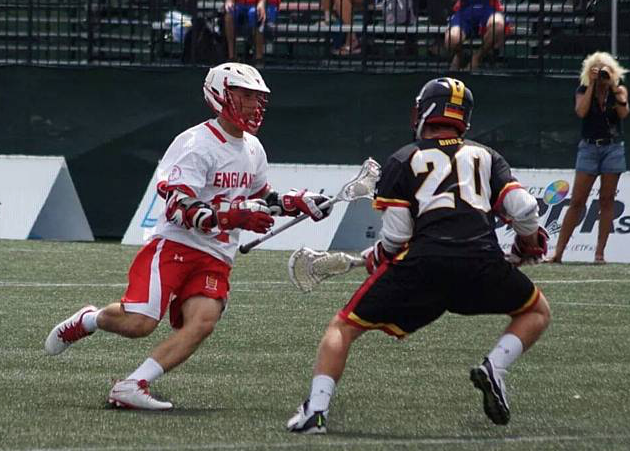 DLAXN: What does your training week look like? What have you done in the past to reach such a high lacrosse level?
Humphreys: Currently with everything going on my trainings is sadly very limited, im currently trying to fix some issues that developed when i retired from international lacrosse, otherwise I'm just keeping on the rebounder and try and have fun with it!
I just worked hard on my weak points and tried to always be learning, I coached a lot from an early age at various age levels and often found that by helping others understand something, be it the mechanics of shooting or Xs & Os it helped me to further understand how i could become a better player: always learning i guess, even now i still want to become better than i was.
"The [german] team has improved a lot since 2008, highly proficient fundamentals a clinical style thats effective but maybe lacks a little creativity sometime offensively."
DLAXN: How do you see the current development of lacrosse in the United Kingdom and all over Europe? What can we do to further promote the sport?
Humphreys: Generally speaking i think the devlopment of mens lacrosse within the UK is stagnant, theres a gulf in qulaity between the clubs that play within the top division and the other other teams around. I hope that as lacrosse gets moving again in the UK theres some improvment in this area, My impression of european lacrosse as a whole is that theres been a huge impovment over the last 10 years or so, the improvment of teams that I played against in 2008 to today is staggering, Switzerland is just one good example of this.
DLAXN: How do you perceive the development of lacrosse in Germany as an outsider?
Humphreys: From what ive seen the quality of players has increased progressively and at a considerable pace. I've had the fortune of playing alongside some very talented Geman players in tournaments so i know theres a lot of talent coming from Germany. Internationaly the team has improved a lot since 2008, highly proficient fundamentals a clinical style thats effective but maybe lacks a little creativity sometime offensively.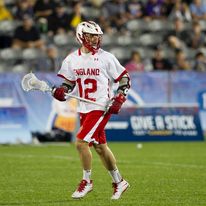 DLAXN: In Germany, national team players have to finance everything themselves. How does that work in England?
Humphreys: Exactly the same sadly, fundraising has to be done by the players to help supplement costs. I never totaled all the costs up over the years but I confidnetly say it was worth every penny.
DLAXN: What do you think about trashtalk?
Humphreys: Not something that I personally do, generally it's fairly good natured in England, banter we call it which is all good fun. I see in the PLL its way more aggressive and as a spectator im still on the fence about it…
"There's still a huge gap between the better European teams and the top 4 in the world but it think that gap is closing slowly."
DLAXN: What do you think about the discrepancy between box and field lacrosse? Do you see it as a long-term problem that there is not one identical lacrosse variant for everyone?
Humphreys: I think its great that theres two distinct versions of the game, Box is still something that's growing here an I hope it continues to do so.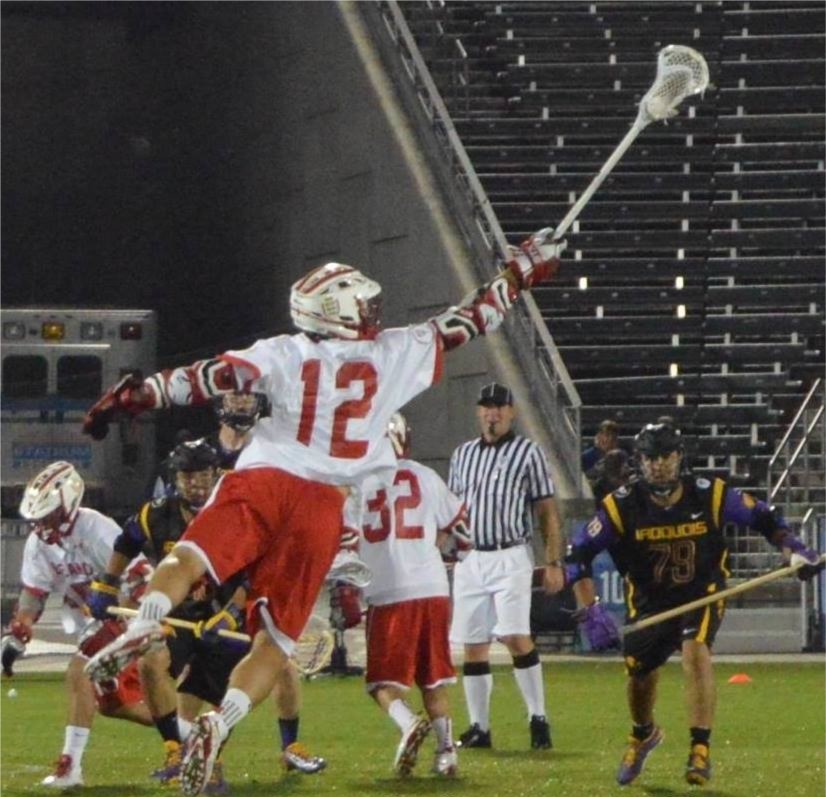 DLAXN: You have been playing for a long time. How did the game change internationally and in England especially?
Humphreys: Internationaly i think an additional level of professionalism is now  being brought to the plate by multiple teams. In turn, I believe think has driven the athletes further than before; there's still a huge gap between the better European teams and the top 4 in the world but it think that gap is closing slowly. In England there's been a lot of university teams poping up over the last ten years which is definitely a good thing; however, the problem I see is these teams don't typically have the expierenced players behind them needed to ensure the correct knowledge is available. It often results in new players trying to emulate a professional player; trying to throw a kayak or sting a top corner on the run yet they have'nt first mastered the fundamentals of simply passing and catching… Hopefully in time the knowledge available at clubs somehow filters in to the university teams and we start to see some partnering betwen local clubs and universities.
DLAXN: What is your drive? Why do you keep playing lacrosse?
Humphreys:  I find that playing helps me unwind from a busy week at work, playing gives me something to look forward to. Having something that is entirely within my control drives me to prepare and perform when im on the field; if  I have a bad game thats all on me, likewise if i have a good game – truth is im a control freak and being able to hold myself accountable for something I have fun doing just works for me Ha! Ill play until my body won't let me anymore.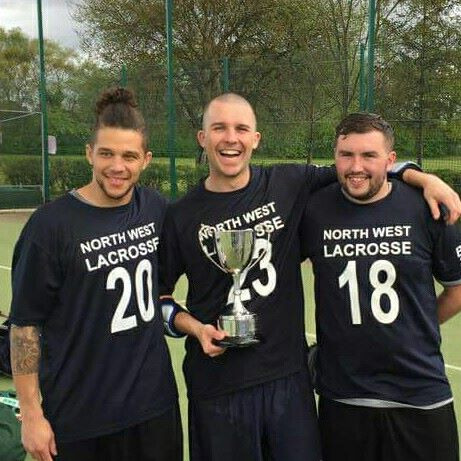 DLAXN: Who is or was one of Europe's best lacrosse players in your opinion?
Humphreys: I've been very fortunate to play with and against some amazing players from all over Europe, but for me the best player ive played with is hands down Darren Baythorpe, former England capatin and Cheadle player. I've believed for a longtime now that the best players not only directly impact the game through their own skill on the field but by making those around them better. For me Darren exemplifies this, he leads by example but also facilitates for others to play to their own individual strengths. This coupled with his viracicous appetite to win make him the best player I can say i've played with. Hes approaching 50 now but im confident he would still cut it at international lacrosse, and still be one of the best attackmen in Europe.
DLAXN: What would you give young lacrosse players to become successful in the sport of lacrosse?
Humphreys: Focus; with so much information available on the internet now watching games, drills, instructional videos etc is so much more accessible than it used to be. I believe that to be a succesful player you have to become more focused on what it is needed to improve at that given point in time. It's kind of like i mentioned before, new players need to be learning and mastering the fundamentals of throwing and catching before they're trying to sting a corner on the run.
"Personally I just want to play with guys who can have fun and play well together."
DLAXN: Although Lacrosse in England is fairly big there are always american college players in the national team. What is your opinion on the american influence?
Humphreys: Overall the American influenece has no doubt been positive on English lacrosse, mostly I believe that's thanks to the Local Devlopment Officer programmes that we used to have in place, the overseas coaches work well in attracting new players at the junior level and then typically help to increase the level of play within the senior teams also. As far as influenece in the national team, most of the overseas players i've played with have been great players, team mates and lads; they quickly became part of the team and that's down to them as an individual and their commitment. Generally those that i've played with comlimented the team and offered something that potentially wasn't available elswhere. Ultimately I would like to see an England team soley made up of players that are permanently based in England; with them all contributing to the club game to help grow the game.
DLAXN: What characterizes a perfect teammate for you?
Humphreys: I don't think theres any one thing really you need: the serious guy, the joker, the clutch player, the old wise player etc. Personally I just want to play with guys who can have fun and play well together.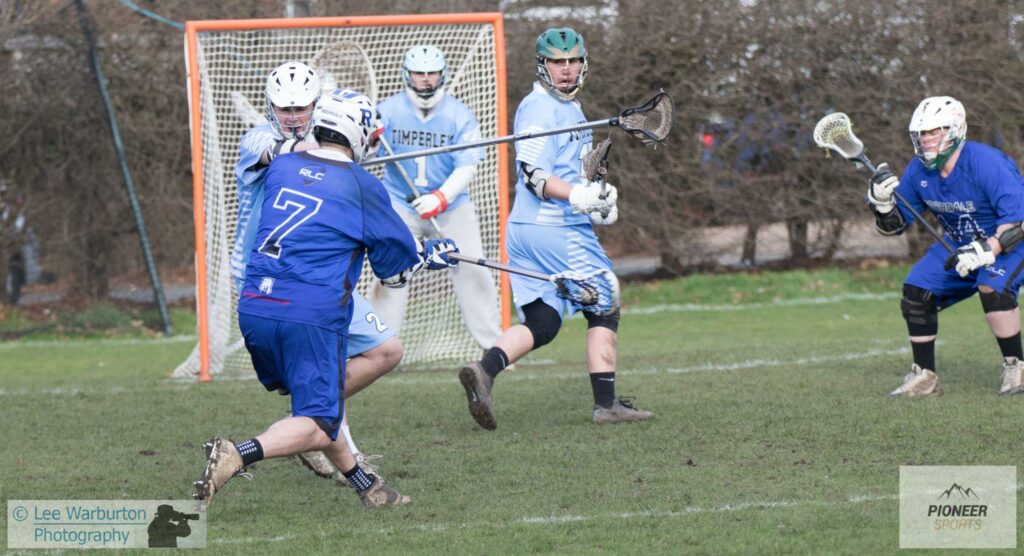 DLAXN: Obviously you have a passion for lacrosse. Is there another sport you enjoy doing?
Humphreys: I've always been a huge lacrosse nerd and although I played basketball and football in my earlier years it was never really with any real passion like i have for lacrosse. I still play club lacrosse but I also like spending time outdoors, hiking, camping etc.
DLAXN: Every athlete has highlights and low points of his career. Would you tell us yours?
Humphreys: Loads of Highlights but probably Euros 2012 Amsterdam that tournamant was a lot of fun. Low point was getting cut from the squad in 2010 last minute. Although this gave me a bit of a chip on my shoulder and further drive to make a worlds squad which I did in 2014.
DLAXN: How do you see your future in the sport of lacrosse?
Humphreys: I want to play for as long as my body will hold up and I'd like to get back in to coaching. I really enjoy coaching and intend on getting back involved once my kids are a little older.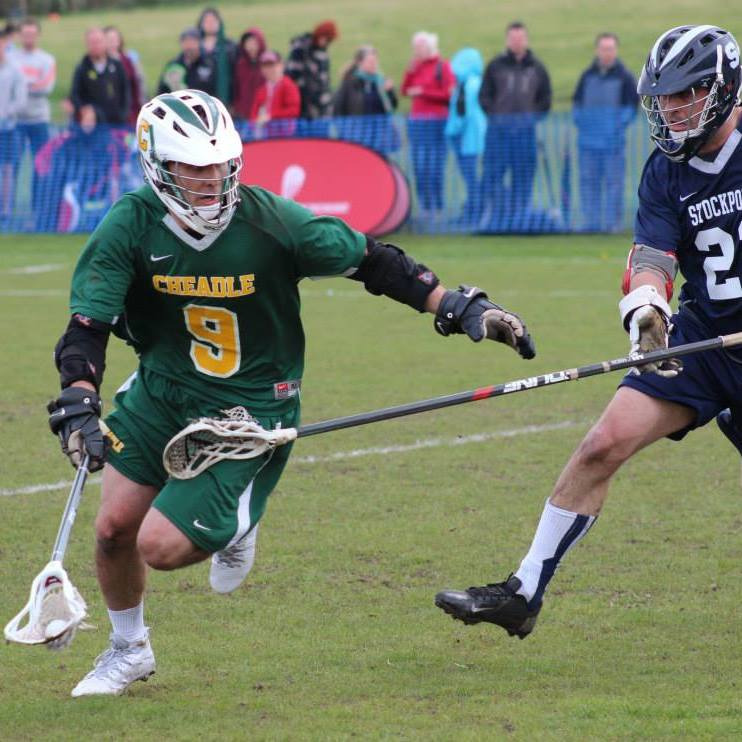 DLAXN: What three things would you bring to a deserted island?
Humphreys: Assuming a boat is out of the question i'd bring some surviavl bits: knife, fire steel and a cooking pot i guess.
DLAXN: If you have the choice between working out and and working on your stickskills what would you do?
Humphreys: Stickskills, no question.
DLAXN: Do you follow professional Lacrosse? Who is your favorite team?
Humphreys: I've really enojyed following the PLL and I like the way the Waterdogs play.
Thank you very much for the interview Glenn!
Posted by DLAXN