Maiah Bartlett was born in Lexington, Virginia and is the youngest of 3 sisters. She currently is the head coach for the 1st men's and women's teams in Frankfurt and also assists with the youth girls program. Her father coached Division I men's lacrosse at the Virginia Military Institute for over 20-years and her mother teaches P.E. overseas. She learned to play lacrosse from her two older sisters, who were incredibly talented players at the high school level. Maiah attended high school and played lacrosse at St. Anne's-Belfield School in Charlottesville, Virginia.
She graduated in 2018 from the University of Mary Washington in Fredericksburg, Virginia, where she played four seasons of Division III lacrosse. During her career at UMW, she gained All-State, All-Conference, All-Chesapeake Region Honors for her sophomore, junior and senior defensive performances. In college, she coached youth girls club lacrosse for Storm out of Richmond, Virginia. After graduation, Maiah moved to Frankfurt, Germany to coach lacrosse and teach English.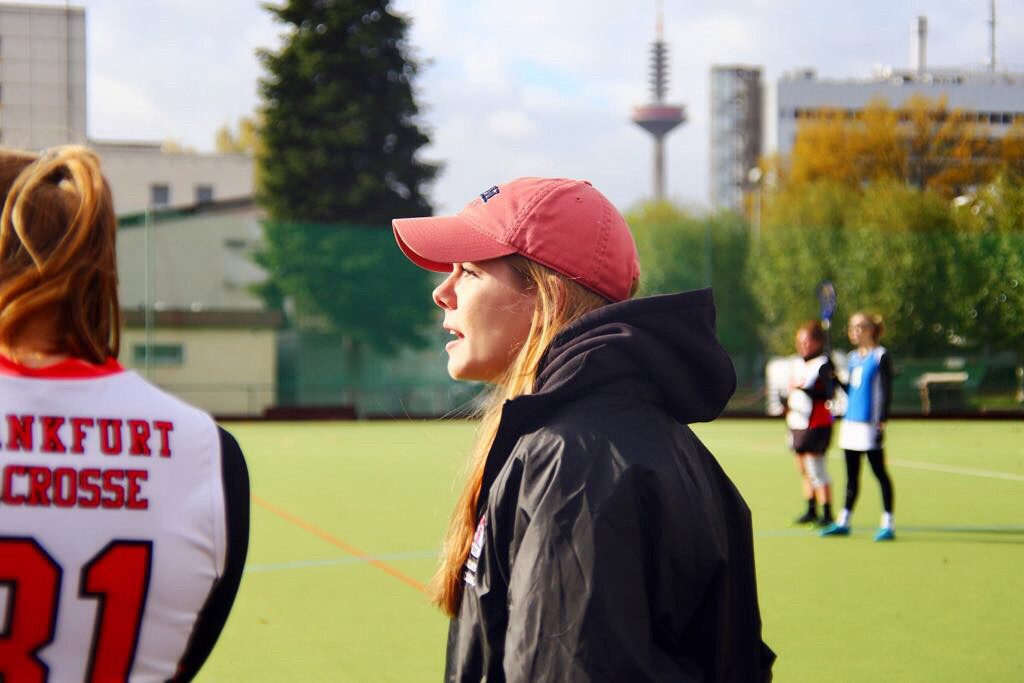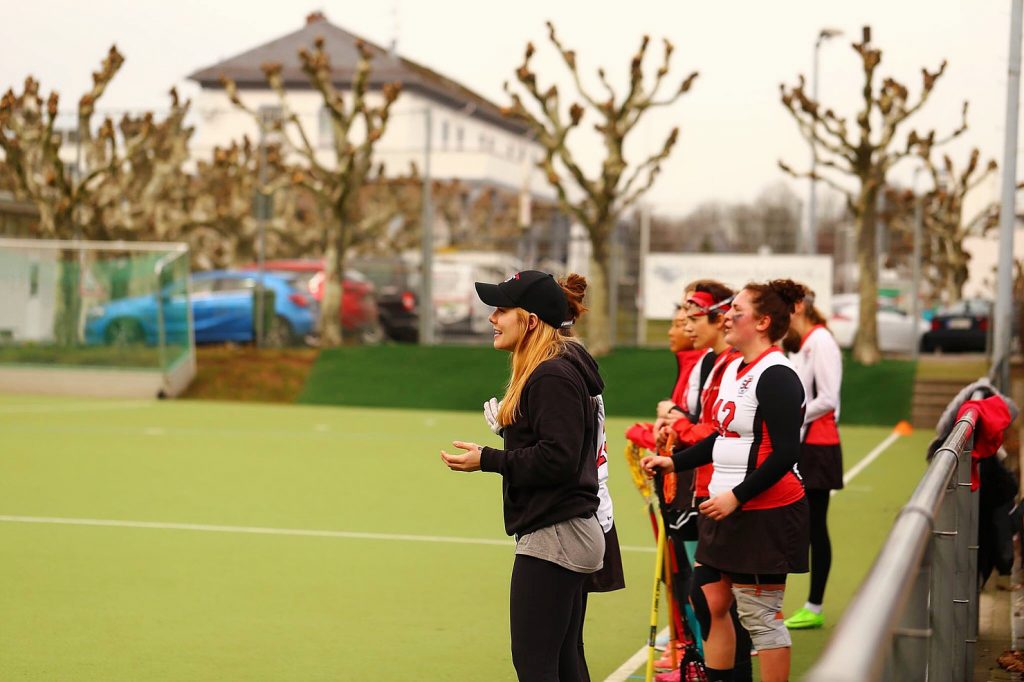 What made you move to Germany and coach lacrosse after college?
When I was a senior in college, I knew I wanted to pursue a career in coaching. I had friends and former coaches who had moved for a year or two after college to coach abroad. However, I never heard of anyone coaching in Germany. When my head coach forwarded all of the graduating seniors the job offer from the program director in Frankfurt, I called my dad and told him I was thinking about applying. He encouraged me to do so but to also keep my options open. Once the first interview was over, there was nothing anyone could say to change my mind, I had my heart set on Frankfurt. It was something and someplace different than from what I had, or anyone else I had talked to, ever experienced. Then, when they offered me the men's position as well, I knew I would never get the opportunity to be the head coach of a men's program right out of college as a woman so I started packing my bags.
I believe you are the only woman who coaches men's lacrosse in Germany. What motivated you? Furthermore, where do you see similarities to the women's game and what are the biggest challenges?
My motivation to coach men's lacrosse came from watching my father's relentless commitment and dedication to his players at the Virginia Military Institute. From diapers to age 12, I was raised on the sidelines and witnessed new classes come in and learn life lessons as well as the game from my dad. The impact he had on their lives inspired me to follow in his footsteps. I would never have the courage to follow this dream if it weren't for my mom. She taught me to be brave and to not back down from a challenge. I knew it would be a big challenge coaching men's lacrosse but she was always supporting me me to follow my dreams. The strength from my mom and the wisdom from my dad made me into the coach I am today and it's what motivated me to break down gender barriers and step into the men's game.
The similarities between the men's and women's game are becoming more and more evident, especially with the new FIL women's rules that call for 10v10 instead of 12v12 on the field. Fundamentals are very similar between the two, like getting "grassy knuckles" on ground balls and eliminating the "T-Rex" arms when passing.
As a defensive-minded player, one of the biggest challenge I faced was the differences between men's and women's defense and adjusting to these differences. Playing with a d-pole, full gear, and no 15m/11m can certainly takes some time to get used to. Getting a lot of assistance from my incredibly talented players and watching LOTS of videos helped bridge this gap of knowledge. Setting up offensively and the spacing is also a big difference between men's and women's lacrosse. However, now playing 6v6 with the women, I've seen more similarities develop.
I'd have to admit that the biggest challenge was admitting that I did not know as much as I thought I did, especially with the men's game. Once I admitted this and asked for lots of feedback, I noticed a deeper trust form between me and the teams. We might not know it all as individuals but when we put our heads together, we come up with an awesome solution.
Frankfurt's last winning season was a long time ago. What made this team so successful and distinguishes it from others?
The team culture here in Frankfurt is what makes this group of individuals so successful as a unit. These players are committed to not just making themselves better but making everyone around them better as well. They don't just ask what can I do to get better? They ask, what can we ALL do to make the TEAM better? You can see this in the unselfish "team first" mentality they play with on the field. How they interact off the field influences their on-field successes. They feed off of each other's energy and positivity. Spending time together out of practice builds relationships that translate to their game interactions. The men's and women's team totally support one another. The comradery within and between the teams builds a strong support system that helps to hold one another up.
In practice, they get excited to add new creative aspects to plays and when it works, it's inspiring. They are always willing to try new things and when they don't work out like we planned, then it's back to the drawing board with even more fervor to do it right next time. Both teams are never satisfied and always want to push to be better. From every mistake we make, we analyze and figure out a way to fix it. I feel like not making playoffs last year created a hunger and drive for the men's team that can't be matched by any team out there. The players are committed to not letting that same mistake happen twice and every time they step on the field for practice or a game they put in the work to make sure of this. The women's team are just starting to see all the hard work they put in last year and this off-season pay off. This is giving them a confidence to tackle any challenge or any opponent we face. Having two extremely dedicated and creative minded teams makes Frankfurt a rare breed. Commroardory total family approach.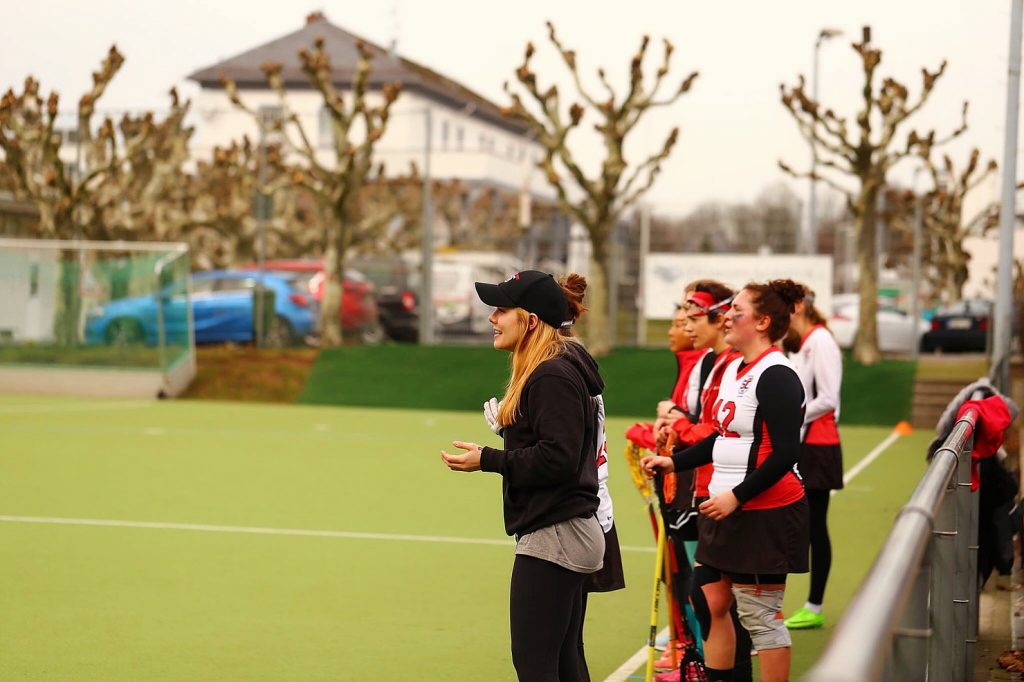 Would you recommend coach lacrosse abroad?
I would definitely recommend coaching lacrosse abroad to anyone who is considering coaching as a career or has a passion for the game. It's a great opportunity to get out of your comfort zone and travel the world. You will face obstacles that will reveal a lot about your character and what you can handle. It's important to find a program that is willing to support your transition and help you figure out the logistics of moving that far away. I was very lucky for the players in Frankfurt, especially a few in particular, that went above and beyond to get me over here and more importantly, help me stay.
Before moving to Germany, I thought lacrosse was a much smaller community and didn't extend very far outside the U.S. and Canada. However, now my world is much bigger and I've been lucky to travel all over to play teams from Belgium, Czech Republic, Denmark… and the list goes on. It's a great way to build connections with people who are equally as passionate about growing the sport.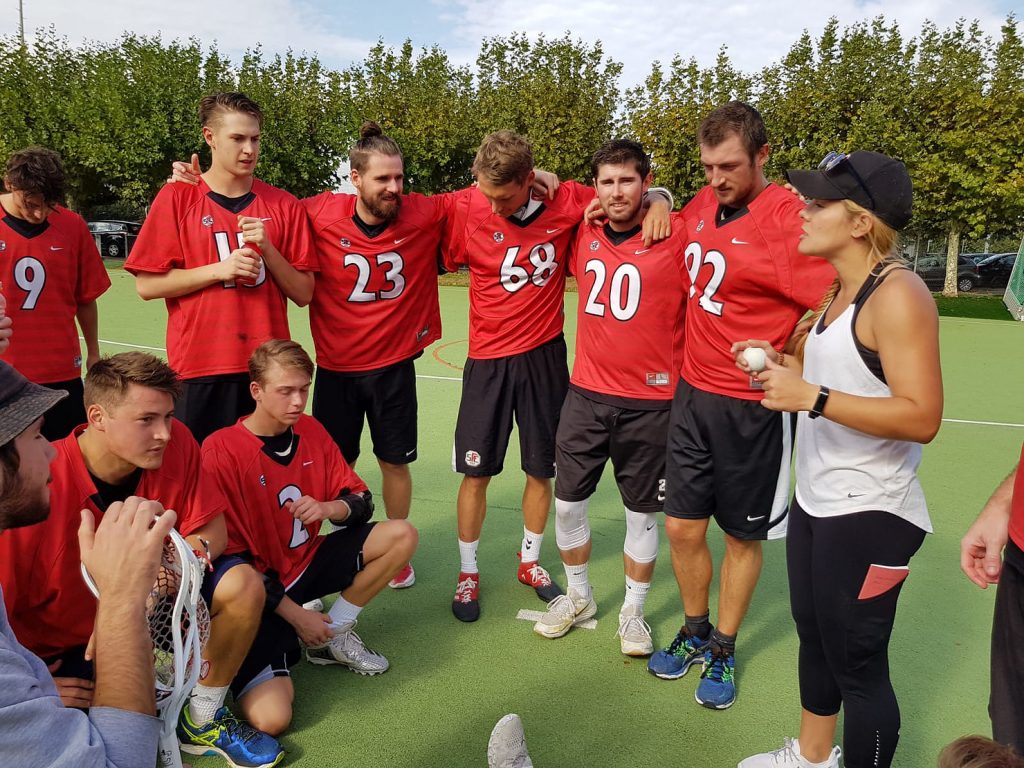 If a friend would ask you how this two years have been, what would you tell him?
I would tell them that it was not at all what I expected. In reality, I thought I'd be here for a year at most, then I'd move back and start my career coaching at the collegiate lacrosse level. What I did not expect was to build such strong bonds with my players and families from the youth program to the men's and women's teams. These people have become my second family and they have made my time here much more enjoyable. I have had more fun with these teams than I ever thought possible.
Logistic wise, the hardest part was figuring out my visa and work permit. Like I said before, I am super lucky here in Frankfurt and had a great support system to help me through that seemingly endless roller coaster. Even with all the ups and downs, I wouldn't trade the experiences and friendships I've made here in Frankfurt for anything else.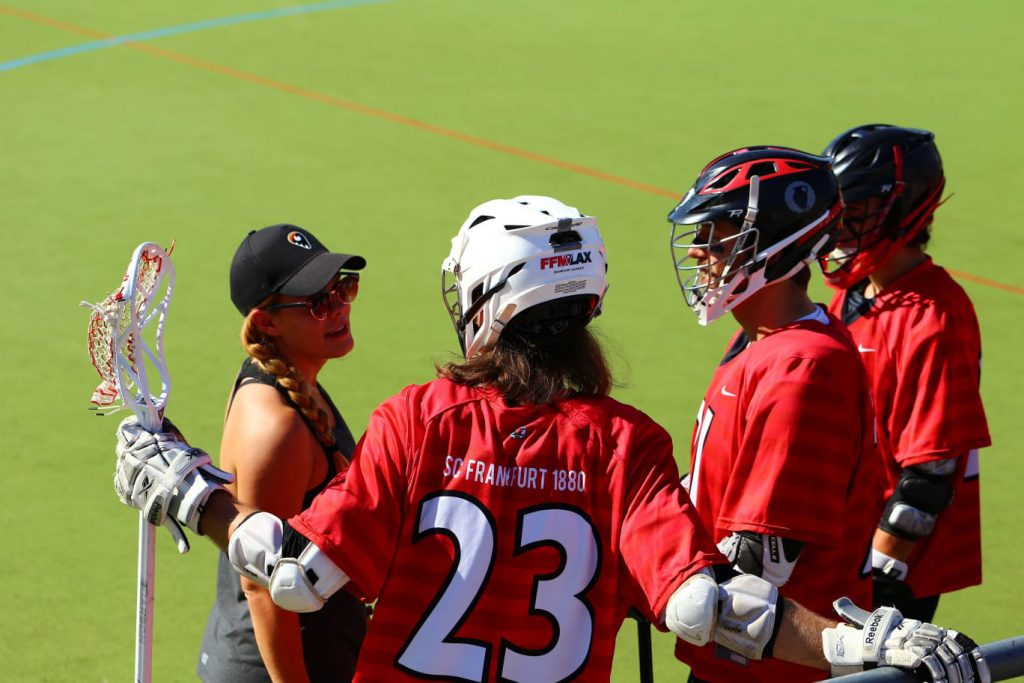 What's your favorite part about Germany?
That's a tough question, I have a few favorite parts about Germany. First off, efficiency, efficiency, efficiency! This country is incredibly efficient in everything they do. From public transport to service at a restaurant, it's awesome.
My other favorite part about Germany are the people and the culture. It took me a little while to get used to the tradition of celebrating with a crate of beers after a game or discussing tactics over a beer or a glass of Apfelwein. Now, it's become second nature and I'm really lucky to spend time with my players on and off the field. The people in this country are very open and honest. They don't sugar coat it if you've made a mistake but they are also willing to laugh with you about it.
Finally, my favorite about this country (Hessen in particular) is the apple wine. I never thought I'd be a huge fan of German cuisine, but nothing beats a glass of Apfelwein and a Frankfurter schnitzel at Ebbelwoi Unser.
Thanks Maiah and good luck with the season!