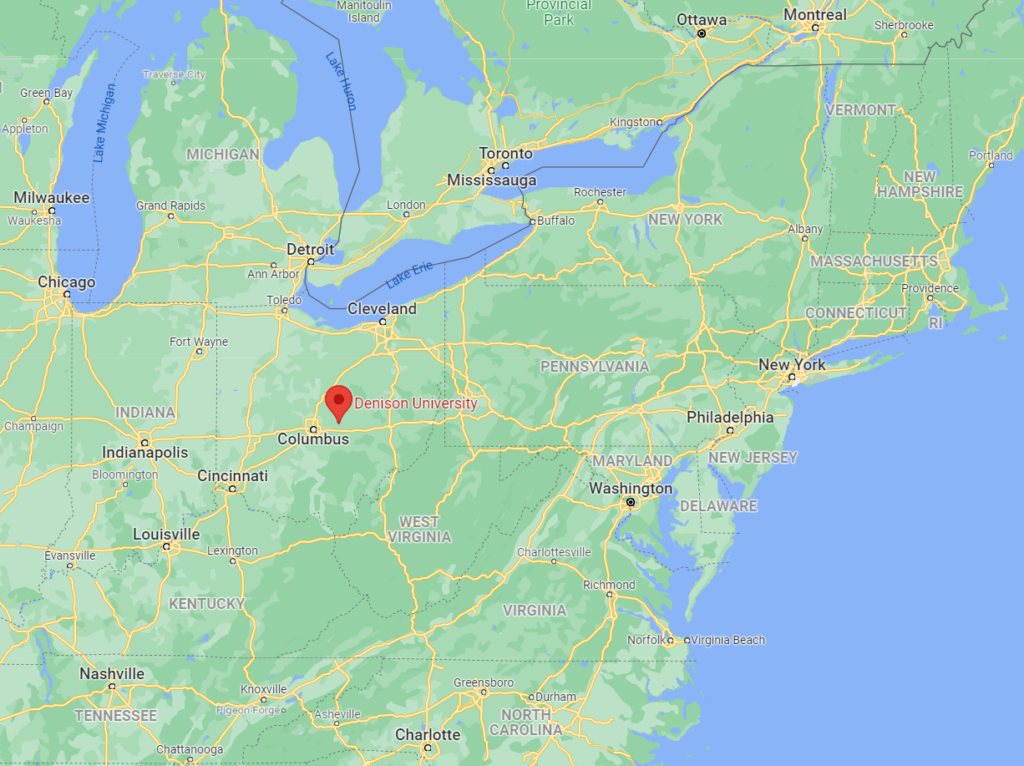 Maiah Bartlett ist seit Herbst letzten Jahres Assistant Coach bei der Denison University in Granville, Ohio. Ihr großer Traum ein NCAA Herren Lacrosse Team zu coachen ist in Erfüllung gegangen. Den vollständingen Artikel wie es dazu kam findet ihr hier.
Das folgende Interview ist als eine Art Follow-Up gedacht, um herauszufinden, wie Coach Bartlett das neu Leben als Fulltime Coach in den USA findet.
Dlaxn: After coaching for 3.5 years in Frankfurt as a Head Coach for the Men's and Women's Team and Assistant Coach for the Luxembourg National Team you moved back to the states. Why did you decide to go back?
Bartlett: I decided to make the move back to the states in order to take my next step professionally. After almost four years, I felt like my learning curve was starting to flatten in terms of reaching my full potential as a coach. In Frankfurt, I was lucky to be surrounded by a lot of talented players but was lacking the collaborative staff experience. I hoped by moving back to the states that I would be able to pursue an opportunity at the next level and carry on my journey of professional development.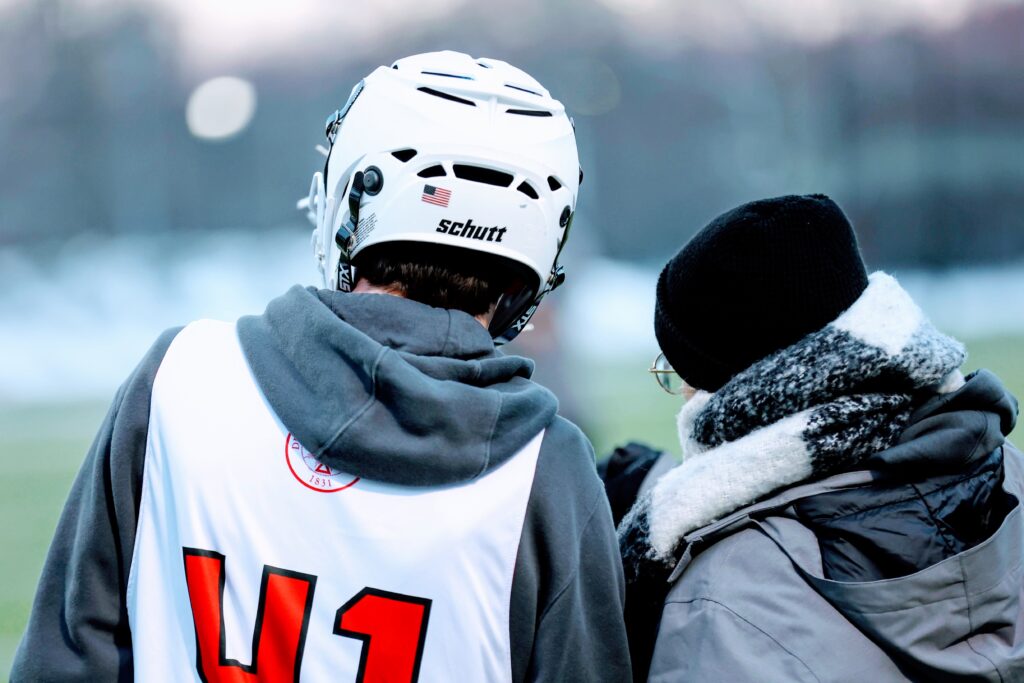 DLAXN: You wanted to take your coaching to the next level and as we all know you ended up in Denison University. Can you walk us through this process?
Bartlett: The entire process started in March of 2021, after I made the announcement to the Frankfurt teams that I would be moving back to the states at the end of the season. At first, I connected with Jim Stagnitta to discuss my plans to pursue coaching men's lacrosse in the states. He really helped mentor me through the early stages of the process and provided me with an opportunity to form professional connections and gain experience by working his Spotlight Events camps in July. Leading up to his camps, I applied to assistant coaching positions across various divisions and levels. I didn't hear back from some programs, others directed me towards their open women's lacrosse positions and a few followed up but ultimately went with someone else. It wasn't until I was back in the states and after working Coach Stagnitta's camps, that I connected with Eric Koch, the head coach of Denison University. He heard about my coaching journey through conversations with my dad, since they lived in the same neighborhood in Lexington, Virginia. Coach Koch set up an informal meeting over coffee, where we discussed his vision for the program and my dreams to coach at the college level. After that, he let me know when the job was posted and how to follow up through the formal interview process. I did a formal interview with him and the Assistant Athletic Director at Denison before he offered me the position as a men's assistant. When he made the offer, I immediately accepted and started getting things in order to move to Granville, Ohio.
DLAXN: That sounds like a dream came true for you! What were you most looking forward to?
Bartlett: It definitely did. I was most excited about working in a collaborative staff environment. Previously, the only other staff I worked with was Team Luxembourg and since our training camps were put on hold due to COVID, we didn't have many opportunities to take full advantage of that. Coming to Denison, I was thrilled to be working under an experienced and successful Head Coach and alongside an incredibly knowledgeable offensive guru/Assistant Coach. It was the perfect chance to be fully immersed in all things men's lacrosse and to learn from some of the best and brightest in the game. That kind of mentorship experience was definitely what I was most looking forward to.
DLAXN: What is something new you learned since you started coaching at Denison?
Bartlett: The recruiting process from the coach's side of things has been something that I've had to learn a lot about. I remember my own experience quite well, but it's changed a lot since then. I really enjoy getting out on the road and watching potential recruits play live and assessing them. It's all about developing personal connections and fostering trust throughout the process.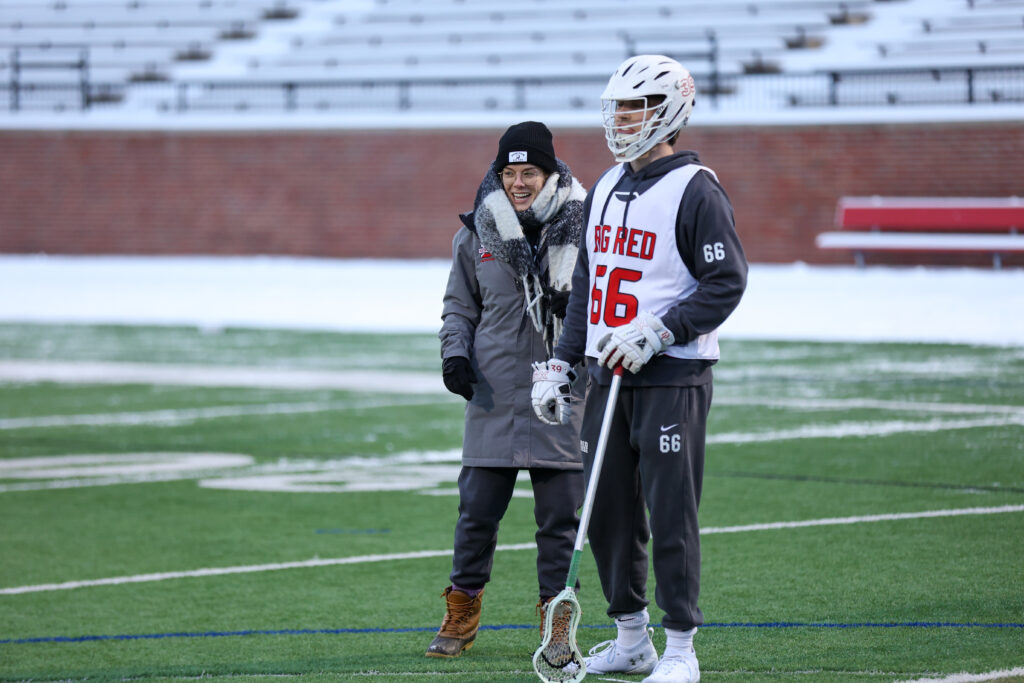 DLAXN: Is there a difference between coaching guys who are still in college compared to while they are already working?
Bartlett: I wouldn't say there's necessarily a huge difference in how you coach them in terms of concepts and technique, but understanding that their commitments vary drastically is important. The priorities of a college student versus a full-blown professional play a huge part in terms of how often they show up to practice and what mindset they might be in. International coaches have to deal with more variables in regards to fluctuating practice numbers because a majority of players are already in the workforce and last minute cancellations are the norm.
DLAXN: Would you say there is a different mentality between Germany Lacrosse and Lacrosse in the US? If yes, how does it differ?
Bartlett: Yeah I would say there's a different mentality between lacrosse in Germany and in the US. Players get so focused on playing in college and committing to a top tier program that sometimes along the way they lose the fun and spirit of the game. This super competitive driven level of commitment is admirable, but it can also lead to early burnout. I think German lacrosse players understand the balance between social life, work and lacrosse really well. It's more of a laid back approach to the sport because German lacrosse players can view it as a hobby rather than a lifestyle. As a coach, that's a bit of a double edged sword, because in coaching college, I know I've got a squad of 50 guys who are totally bought in and committed to doing the work necessary to be great. In Germany, this total "buy in" wasn't always the case because honestly a lot of my German players had full time jobs or were students and couldn't commit that same amount of time as my college players can.
DLAXN: It's probably the dream of many to make a living just with coaching, Is it financially possible to coach only or do you have another job? (So you work full-time as a coach?)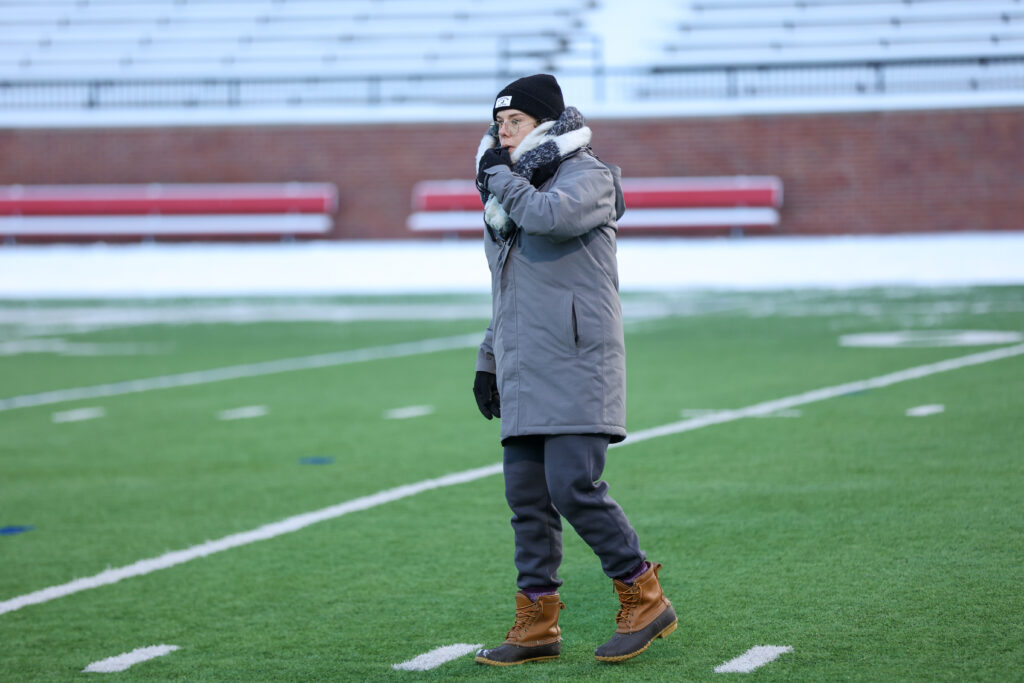 Bartlett: Yes! It is financially possible to only coach, which is what I'm doing now full-time. A lot of coaches will work events, showcases and tournaments in addition to coaching at their university during their off-seasons.
DLAXN: That probably takes a lot of pressure off you. Since you've been a coach, you've always worked in parallel, right? What does your daily schedule look like at the moment?
Bartlett: In some ways, yes, but in other ways I feel more pressure than I ever had coaching internationally. Time management is less of an issue since I can allocate my time and energy towards one team, instead of working with multiple teams on top of tutoring on the side. We officially start preseason in 2 weeks, so right now I spend my day in the office from around 9-16:00 working on creating traction with recruits, organizing our team orders, itemizing inventory and digitizing our playbooks.
DLAXN: Have you made any new year's resolutions?
Bartlett: I haven't! Instead, I'm trying to stay focused on being present and in the moment without losing sight of my long term goals. In the past, when I've made resolutions, I become too fixated on the results rather than the process.
DLAXN: Thank you for your time! Good luck this season!
Falls ihr Spiele von Maiah und Denison University (7:4) verfolgen wollt findet ihr den Spielplan für die restliche Saison hier: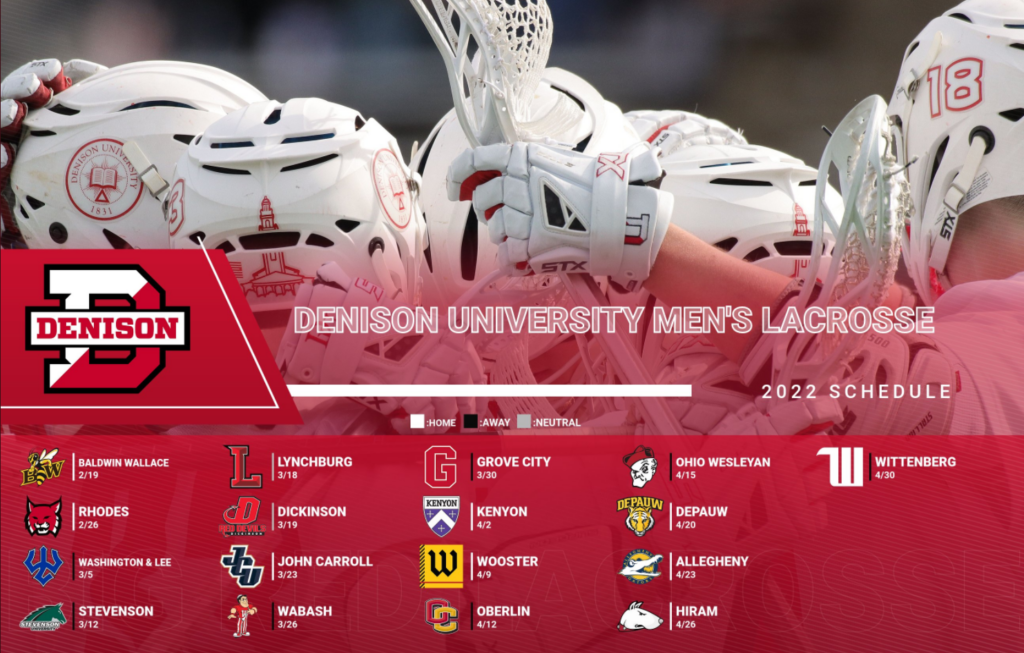 Posted by DLAXN